There are more offers for tourists in Cavaion, in Bardolino and in the surrounding villages than you might think. Actually, the beautiful landscapes and beaches of Lake Garda are the real tourist attraction.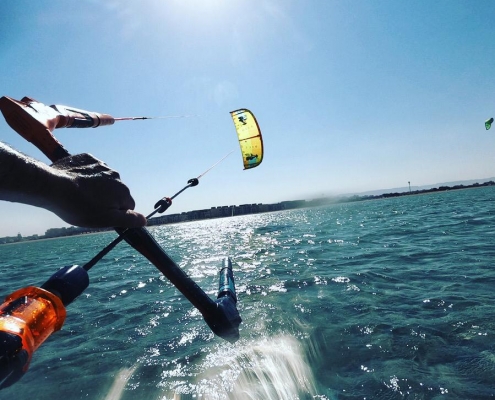 On the Veronese side of Lake Garda, from Lazise to Malcesine, are located many small medieval villages, some of them are situated right on the waterfront, others, at 300 metres, on the slopes of Mount Baldo. Obviously, you'll find picturesque villages all around the lake, e.g. Sirmione, Desenzano, Salò, Limone and Riva del Garda (unfortunately, we don't have the time to mention them all).
Some of these beautiful villages can be reached by ferry boat. Lake Garda is a perfect place for all kind of sports and heading north from Malcesine to Riva, many water sport activities are offered. Sailing, wind or kite surfing benefit from the ideal wind conditions in the north lake area.
There's plenty of all: nature, art, picturesque landscapes, sport and lots of fun, while spending a whole day in one of the many theme parks, e.g. Gardaland or Park Natura Viva.
In Cavaion and Bardolino you can enjoy the enchanting countryside or visit one of the many art cities. Verona is just 25 km away, you can reach this splendid city easily by bus.
Verona is not only renowned thanks to Shakespeare's Juliet, but also for the many interesting sites: the Arena and the famous opera festival, the Roman Theatre and numerous churches.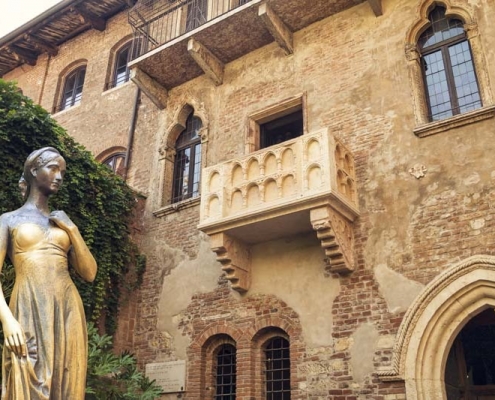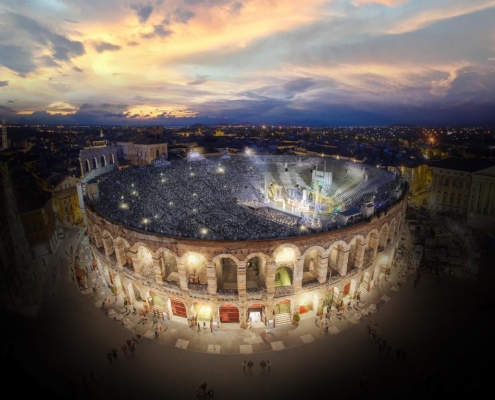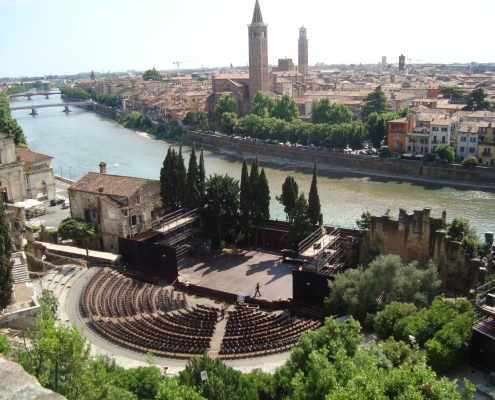 Other beautiful cities as Mantua, Brescia, Vicenza, Padua and Venice are not far away.
Most of the towns and villages are worth a visit. If you head north, from Pastrengo to the lovely valley of the river Adige, you'll discover a variety of fortresses and castles from the nineteenth and twentieth century, formerly built to protect the Italian empire, like the fortress of Rivoli. This region produces excellent products and is usually called "Terra dei Forti" (country of fortresses).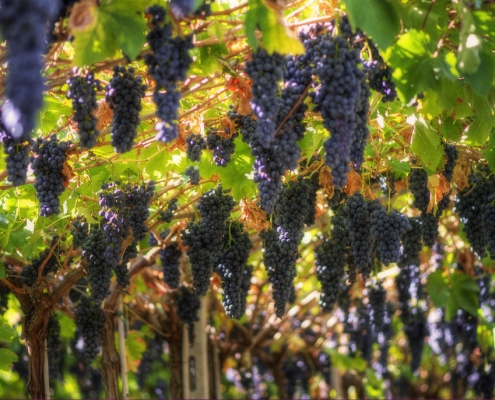 The landscape of olive groves and vine yards between Lake Garda and the countryside offers nice small ways and paths, that will guide you to oil mills and vineries, where you can taste the local wines Bardolino and Chiaretto or the white wines Custoza and Lugana, if you go a bit further on.
Sant'Ambrogio, which is just a few kilometres away, and then further Fumane are situated in the famous Valpolicella Valley, a wine region with many excellent wineries, where you can taste the prestigious red wine Valpolicella and the more noble and finer red wines Amarone and Recioto.
At the lake and beyond Cavaion, mile-long bike trails are running in the midst of the hills and mountains with peaks above 2.000 m, like Mount Baldo, which is also called 'Europe's garden', thanks to the colourful flora and the abundance of species.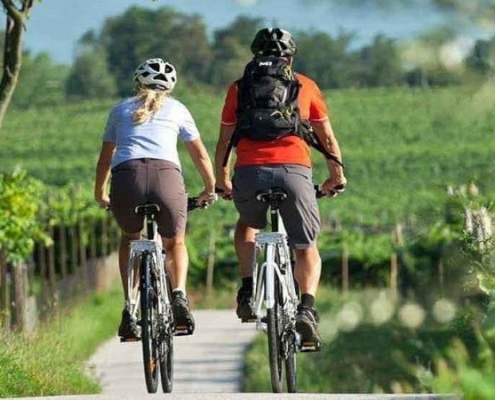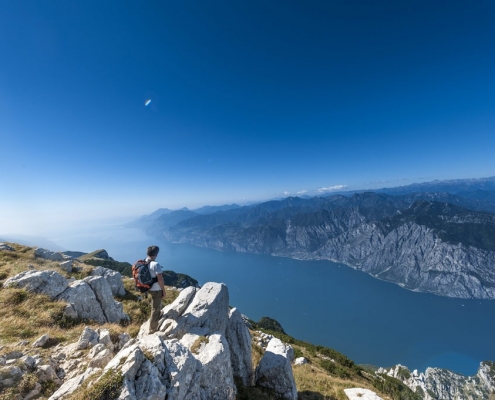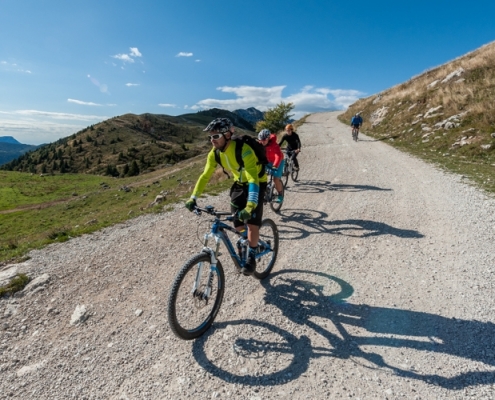 Skilled hikers and mountain bikers can climb hills and mountains on well - marked ways and paths and enjoy a breath taking view. If you find these sports too boring, you can rock climb in the Adige Valley. Sport centres and sport associations offer a wide range of sport activities, such as canyoning or flying with lake view, they provide guides and organize guided hiking tours.
Unfortunately, it's not possible to list all the leisure activities, on this web site we can only give you some ideas.
Useful hints:
Kitesurfing and water sport activities: www.ridersprokite.it
Climbing, canyoning, rafting and flying: xadventure.it